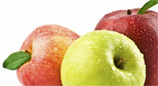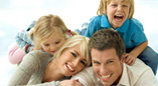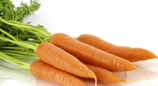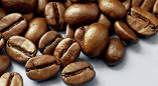 Legal Notice
Service provider within the meaning of Section 5 TMG (Telemediengesetz, German Telemedia Act):
1. ALDI Einkauf GmbH & Co. oHG
Unternehmensgruppe ALDI NORD
Eckenbergstraße 16 + 16A
45307 Essen
Amtsgericht Essen (Local Court of Essen) HRA 4688
VAT identification number DE 127 135 609
Fax: 0201 8593-319
E-mail: impressum@aldi-nord.de
ALDI Einkauf GmbH & Co. oHG is represented by ALDI Einkauf GmbH, which is located in Herten in the jurisdiction of the Local Court of Recklinghausen: HRB 848, which in turn is represented by the following Managing Directors: Ingmar Berger, Pascal Braun, Rolf Buyle, Heiner Fabis, Tobias Heinbockel, Thorsten Kinzel, Sandra Latham-Bauer, Rayk Mende, Andre Mohr, Andreas Möller, Chris Overbeek, Kay Rüschoff, Sascha Schikarski, Florian Scholbeck and Jürgen Schwall.
2. ALDI SÜD Dienstleistungs-GmbH & Co. oHG
Burgstraße 37
45476 Mülheim an der Ruhr
Represented by the managing and general partner ALDI SÜD Dienstleistungs-GmbH, which is located in Duisburg in the jurisdiction of the Local Court of Duisburg: HRB 16083, and represented by the Managing Directors Stefan Book, Simon Gelzer, Michael Gscheidlinger, René Karczewski, Lars Klein, Alexander Markov, Andreas Rohlfing and Peter Wübben.
Local Court of Duisburg HRA 11937
VAT identification number DE 815643082
Fax
01803 252722 (EUR 0.09/min. from a German landline, maximum EUR 0.42/min. from a mobile phone)
Contact by e-mail
mail@aldi-sued.de (Contact form)
Please use our Contact form. for your request or enquiry. This cuts down on processing time for us and ensures that we can respond to your enquiries as quickly as possible. We aim to provide prompt and informative answers to your enquiries and, if necessary, offer you fair and pragmatic solutions.
Advice on the European Online Dispute Resolution Platform (ODR platform)
The EU Commission has created an Internet platform for the online dispute resolution (ODR platform). The ODR platform can be found under the following link: http://ec.europa.eu/consumers/odr/
Advice on the Act on Alternative Dispute Resolution in Consumer Matters (VSBG)
In fulfilling our duties according to Section 36 VSBG, we wish to inform you that we are not committed to taking part in an online dispute resolution procedure before a consumer conciliation board.