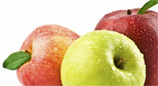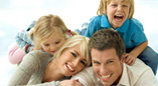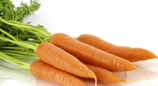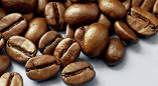 Privacy Notice of ALDI SOUTH and ALDI Nord
Welcome to the general privacy notice of ALDI SOUTH and ALDI Nord. Protecting your personal data is very important to us. We not only aim to provide you with an interesting and comprehensive selection of online content but are also committed to protecting your personal rights at the same time. ALDI SOUTH and ALDI Nord are responsible for the website that contains this privacy notice. On this page, we inform you about the processing of your personal data that takes place on this website and the responsibilities for the technology in use.
Joint controllership
In accordance with Art. 26 GDPR, the following entities are joint controllers when processing data on the website:
1. ALDI SÜD Dienstleistungs-SE & Co. oHG
Corporate Group ALDI SÜD
Burgstraße 37
45476 Mülheim an der Ruhr
You can reach the data protection officer under the following e-mail address:
datenschutzbeauftragter@aldi-sued.de
We would like to explicitly point out that e-mail content is not read exclusively by our data protection officer when using this e-mail address. If you would like to exchange confidential information, please request direct contact via this e-mail address first.
2. ALDI Einkauf SE & Co. OHG
Eckenbergstraße 16
45307 Essen
You can reach the data protection officer under the following e-mail address:
datenschutz@aldi-nord.de
Purposes and legal basis
We only collect and use personal data of our users if it is necessary to do so for the purpose of providing a functional website as well as our contents and services and for the needs-based design and enhancement of our service package. This also constitutes our legitimate interest in data processing.
If processing is necessary for the purposes of the legitimate interests pursued by our company or a third party and if the interests, fundamental rights and fundamental freedoms of the data subject do not prevail, Art. 6 para. 1 lit. f GDPR will serve as the legal basis for the processing.
If the TMG (Telemediengesetz, German Telemedia Act) is applicable for the collection and use of personal data necessary for providing our service package, the processing of personal data will be based on Sections 12 and 15 TMG.
Recipients
We commission service providers to provide technical infrastructure, design our websites and support us in performing our services, who may thus have access to your personal data.
Storage period
Your personal data will be deleted or blocked as soon as the purpose of storage no longer applies and unless statutory storage periods prevent the erasure. Data will also be blocked or deleted if the stipulated storage period expires due to the above-mentioned standards, unless it is necessary to save the data for the conclusion or performance of a contract.
Data subject rights
You may assert your right to request access to personal data and rectification or erasure of personal data or restriction of processing concerning your data as well as the right to data portability provided that the prerequisites in accordance with Art. 15 et seq. GDPR are met.
You have the right to object to the processing of your personal data, in accordance with Art. 6 para. 1 lit. f GDPR, at any time based on grounds relating to your particular situation.
If you wish to assert any of these rights, please contact:

E-mail: datenschutz@aldi-sued.de
If you feel that the processing of your personal data infringes statutory provisions, you have the right to lodge a complaint with the competent supervisory authority.
Data security
We implement all technical and organisational measures in order to protect your personal data against loss, unauthorised access and misuse. Your information is transmitted in encrypted form. This protects communication between you and our web server and helps prevent the data from being misused by third parties. We use TLS (Transport Layer Security) for encryption purposes.
ALDI SOUTH
Log files
The following data as a minimum is collected and stored in a log file for 30 days each time our website is accessed or an attempt is made to access our website:
Access, device and (if required) location-specific data
IP address
Name of the retrieved file
Date and time of retrieval
Transferred data volume
Notification as to whether data retrieval was successful
Notification stating the reason for a failed attempt to retrieve data, if applicable
Operating system and browser software installed on your computer
The processing is based on Art. 6 para. 1 lit. f GDPR and Section 15 para. 1, 3 TMG for the purpose of providing the website, guaranteeing system stability, ensuring data and operational security and implementing legal requirements.
Cookies
We use cookies on the basis of Art. 6 para. 1 lit. f GDPR and Sections 12, 15 TMG.
If a user has chosen to view the US version of the site, a cookie is used so that the user is automatically navigated to the US site on their next visit.